Focusing on securing the AI itself, its code, interactions, learning, infrastructure from malicious threats such as Malware or Ransomware.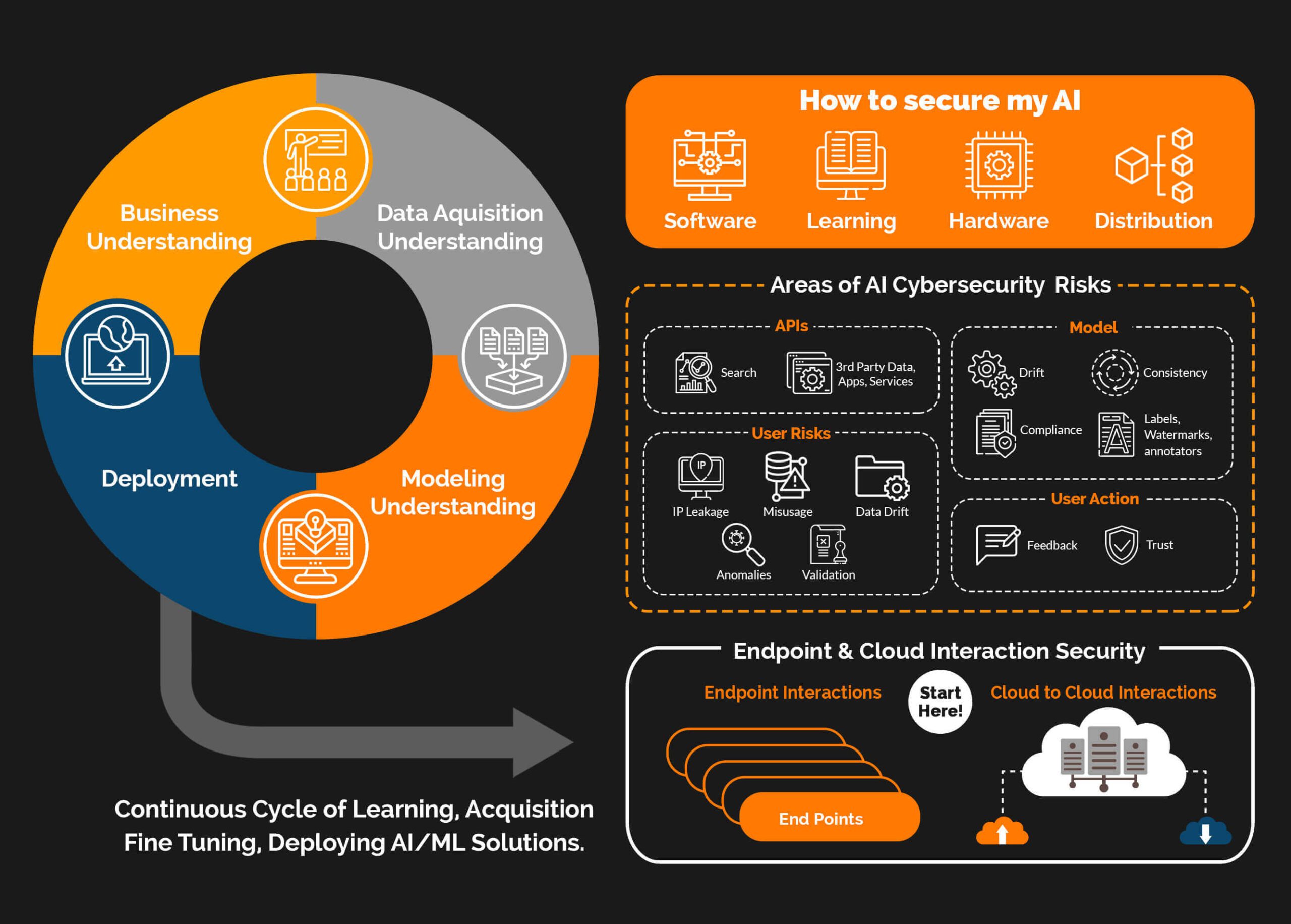 So How do I Secure My AI?
It is complex, but to simplify things down you need to look in four main areas. These four areas ensure that your AI or AIs that know more about your business than any single tool ever has becomes the most secured system you have.
In order to guarantee the security of your AI software, it is imperative to perform thorough code analysis, scrutinize programming vulnerabilities, and consistently carry out security audits.
AI learning level vulnerabilities are unique and require specific measures for protection. It is crucial to safeguard databases and carefully control the data that is allowed entry. Additionally, monitoring for any abnormal performance of the model is essential.
Without the right hardware AI models performance will faulter. Ensuring that hardware or devices are aligned with a zero trust architecture and framework is crucial for security.
To ensure the smooth functioning of the AI model, it is crucial that each component effectively performs its designated task and seamlessly integrates the results for making accurate final decisions.
Our Comprehensive AI Security solutions
Securing your devices and the files that run your AI from Malware or Ransomware are essential. That is what Warden is designed to do from the ground up, through its auto-containment of known bad and "unknown files" and not allow them to impact your system.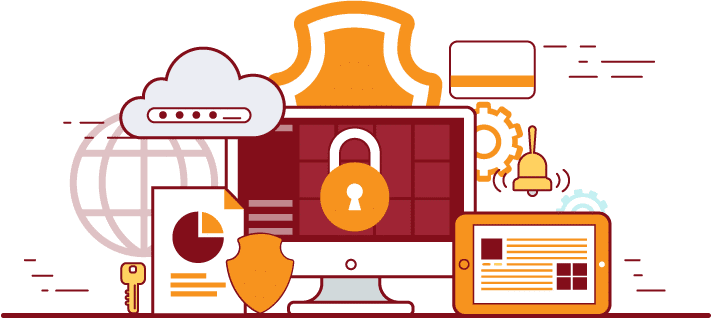 With over 50% of all AI open sourced code having vulnerabilities, it is important to review your AIs code. We have the ability to rapidly analyze your code to find issues in multiple areas such as compliance, exposure or threats.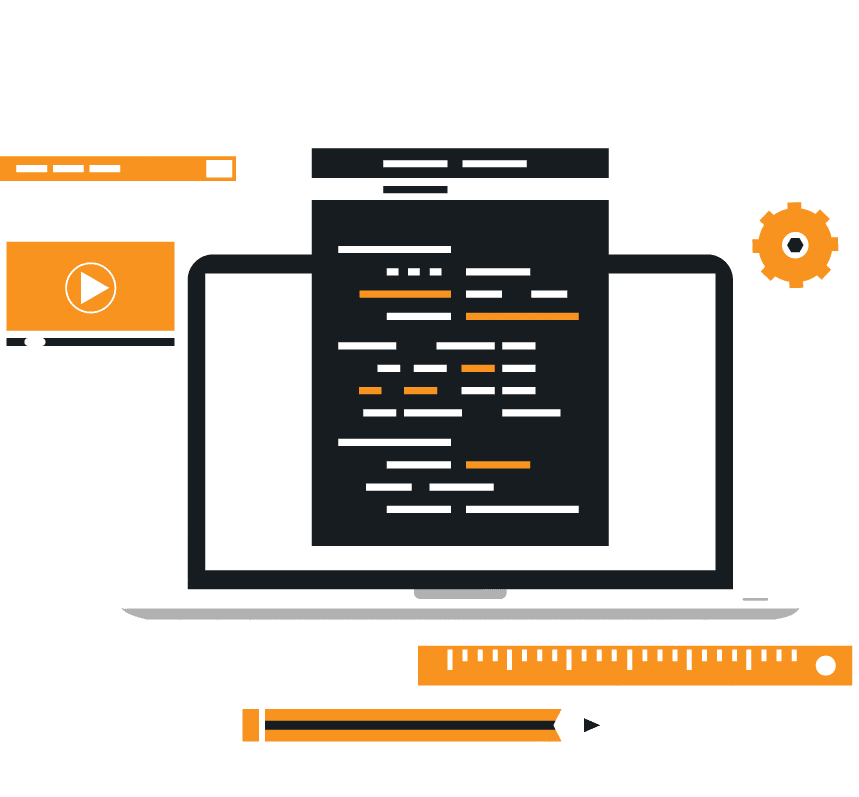 Verifying Your Distribution
The complexity of the infrastructure needed to deliver your AI solution either internally or externally such that it is seamless to the users while making it secure is a challenge. This is where Pentesting your solution becomes important to discover continuously risks that happen as a part of maintaining and upgrading your systems.
Guiding Your Holistic Approach
With our insights provided from protecting your devices, understanding your AI software and the distribution system supporting it we can provide you a complete prioritized view of your risks. This helps align resources, capital and effort towards getting things fixed or upgraded to resolve your risks.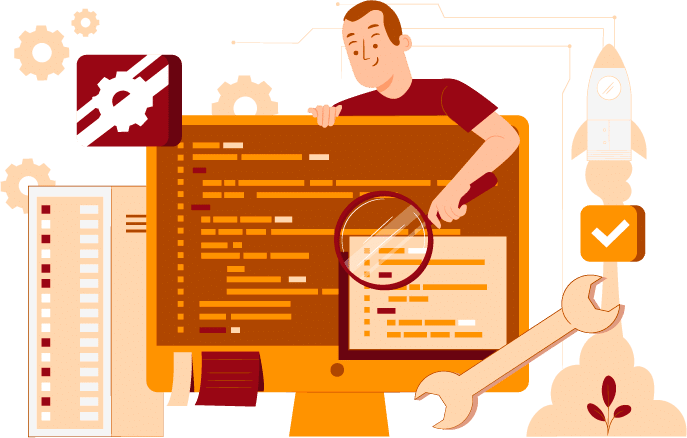 Let's talk through your requirements!
Book a call with us today to talk through your challenges and risks to see how we can help.